Ben Mullikin
Ben Mullikin is a partner at M3 Realty and a top-performing agent with over 17 years of real estate experience. More than that, however, he is a Milwaukee native that has turned his lifelong love of his hometown and helping others into a vocation.
Ben has known since his senior year at Brookfield East High School that real estate was his path. Following in the steps of his mother Pat, he began his career in 2004 as a young agent striving to build his credibility. 17 years later, he prides himself on his professional acclaim while still providing his clients with the down-to-earth approach that got him to where he is today.
The cornerstone of Ben's real estate philosophy is putting the people into the process: throwing away the traditional 'salesman' persona and working side-by-side with his clients to achieve their goals. He enjoys 'hanging out' with his buyers—sitting down and talking about their home-buying hopes, as well as building their knowledge base about real estate and home ownership. Sellers can count on Ben to have his finger on the pulse of the latest trends and use an arsenal of tactics and strategies to realize the highest value for their homes. Whatever the goal, Ben helps clients steer clear of the junk to realize their American Dream with the least amount of hassle.
While Ben's always loved his job, his passion is his family. He and his wife, Jen, live in Elm Grove with their son, daughter, and dog. In his free time he can be found adventuring with them—be it the dog park, a new restaurant, or a new part of the world. And in M3 he's found a way to combine these two loves: as a true family business that prides themselves on reaching out to help others find their place in the world.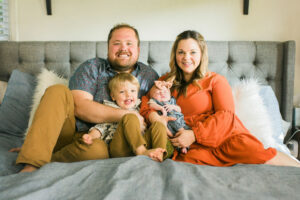 Sorry we are experiencing system issues. Please try again.
Contact Ben